Welcome, I'm glad that you're here!
I am Dominika Vodicka
Rewild Urself Coach
Rewild UrLife
Raise your frequency

Gain clarity and self-efficacy

Enable healthy and nurturing relationships

Create a life of abundance and joy

Find a fulfilling profession
Rewild UrBody
Activate your self-healing powers

Create a healty body awareness

Create a loving relationship with your wonderful body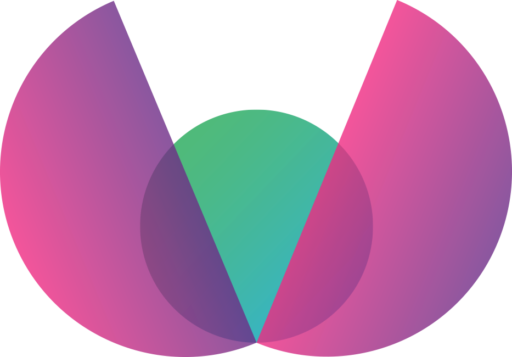 LifeChange
From external determination to self-efficacy
Take back your own power and create a life that reflects your true desires.
LovePartner
Find the true love that YOU are.
Create nourishing and loving relationships with yourself and others.
BodyAwareness
Health is not a lifestyle, but a natural expression of your daily life.
Find back to your TrueNature and thus to true, stable health and natural, perfect beauty.
Bali KopiTalk
You would like to exchange without actively working on a topic? Just let energy flow and see what opens up?
Let's talk!
What is Rewilding?
ReWilding in general means, when a (wild) animal that has been kept in captivity or raised in captivity for an extended period of time is released into the wild to fend for itself and reproduce in freedom.
Rewilding in human terms describes the desire to return to the natural (original) state that existed before the 'civilization' happened. 
Before mind-based concepts were implemented and with them the gradual estrangement from your true nature. 
Your ReWilding for Body, Mind & Soul takes you back 
to YOUR natural Self.
To your TrueSelf
How do I know if Rewilding is right for me?
You are by nature a powerful creator and unique in your expression.
Destructive economic and social systems, early childhood traumas, an exhausting way of living and eating, as well as old conditioning or other people' s imprints, may be blocking your individual TrueNature.
If you're ready to get your primal life force back, then I'm glad you're here. 
Everything you need for a happy, healthy and abundant life, is already within you!
Let's bring it out together.
What is the ReWilding process like?
Since you are a unique natural product, your development and growth in this life is also very individual. You yourself decide when you take the next step and how far you want to venture into YOUR wilderness. 
As a Rewilding Expert, I accompany you according to your own pace. Since I have a very good sense for blockages and destructive ego structures, I adjust my work so that you get the greatest possible development opportunities.
What you make of it is entirely up to you.
1. Let's talk
We schedule a first free 1 on 1. Through our first conscious encounter, we can see what you really need and if working with me is right for you. Also, it usually becomes clear immediately in what form and intensity I can support you best.
2. Our first Session
After the first consultation you decide, according to your inner wisdom, for the ideal form of our cooperation. The balance will be made by you in advance. We will make our first appointment and I will tell you beforehand how you can best prepare for it.
3. What happens during the sessions?
You soul, in this body, with your tendencies, imprints and life circumstances, are absolutely unique. Self-healing and profound change can occur when you get out of your own way. You will receive the insight and the impulses for action that are right and possible for you now. I offer you the appropriate space for this and give in what your soul wants to 'call up'.
4. Self-Reflection and Me-Time
Each of our sessions will have a lasting effect on you and set further processes in motion. For this it is important that you use the time between our appointments optimally, so that detachment processes and the integration of the new insights and experiences can take place. I will also guide and accompany you in this - you are not alone during our collaboration.
5. Your result
At the end of the period we have set, we reflect together on your process and see if and what you still need. Possibly corresponding topics have been worked on, but others have just shown up. We will keep in dialogue until you have reached YOUR POINT of Rewilding or you decide to end the collaboration. You will be responsible for your own process at all times.
3 Sessions Package
In 3 powerful sessions, we will take the weight off your shoulders for the moment and activate your self-healing and self-solving powers.
5 Sessions Package
You want to go even deeper or you already know that we will illuminate several areas of your life? Go on, your effort will be worth it!
Annual Mentoring
Do you wish to have a constant life backup to cope with challenging life phases or to check your navigation on your life path? I'll have your back!
Bali KopiTalk
You just want to be 'heard' or you are searching for new impulses or approaches to solutions?
Let's meet for a virtual Bali Kopi.
My 'Why'
About 10 years ago, I've experienced the beginning of a complete life change. I found myself living a life, that no longer made sense to me. 
I decided to dig deep and examine ALL areas of my life. My soul called me clearly. From that moment on, nothing should be as it once was. 
Today, more than ever before, I am thrilled to accompany all those through appropriate processes of consciousness who feel called to do so - towards self-efficacy and true, lived Love.
If you REALLY go into trust, trust will give way to CONFIDENCE.
I am very grateful and happy that you accompany me on my path and that I have found you as a compassionate, energy-giving, eye- and heart-opening, highly sensitive and sensitive person. Dominika is a wonderful coach and real enrichment for me. Highly recommended. 5 stars.
Dominika has accompanied me for more than two years through a difficult separation and divorce process, in the course of which I was confronted with strong existential and loss fears as well as manipulation. She has become an indispensable emotional and spiritual support for me during this time, consistently succeeding in leading me to pause, reflect, re-evaluate situations and emotionally liberate myself from circumstances experienced as dire, in the form of telephone coaching sessions and virtual everyday support. I take away a great deal of inner clarity, positivity and self-awareness from the sessions and notice how the coaching frees my thinking and sustainably changes my emotional intelligence for the positive. Whether dealing with conflicted relationship issues, loss and grief, finances or career change, Dominika has helped me move forward personally in all of these areas and guided me to greater self-confidence. I especially appreciate her clear analyses, her love and self-worth oriented thought impulses, which help me to uncover ego structures faster and to find back to a language of the heart - at the same time she is always available for me, so that I feel emotionally strengthened and safely accompanied in these difficult times.
Walking a part of the way with Dominika is a joy! As soon as we talk, my energy level basically rises sharply and I am once again confronted more with myself. Dominika's questions stimulate me to the most intense self-reflection, which also means that I can often answer my own questions during our conversation. I feel very seen by Dominika, warmly caught and 100% supported in my processes.
Working with Dominika means learning to read your own compass. Dominika does not show me the way, but a direction and new possibilities. Also to check my own compass again and again. This allows me to see if it is the right direction I am going or if I need to make a course correction. Thank you so much for this.
"For over 2.5 years Dominika has accompanied me on my path. With her by my side, I have learned that my body awareness is the compass for my easy and self-determined life. In addition, Dominika has accompanied me intensively on my way out of a toxic relationship, with existential and loss fears. Every coaching is simply wonderful, with her refreshing way she shows me my entanglements and shows me the loving way into trust. In building up my business, she gives me a vision of the possibilities that lie hidden in me with skillful questions. Dominika has brought me forward in many areas of my life and I look forward to every session I can have with her. Because afterwards I can go on my way strengthened and clear."
Don't Wait Any Longer. Start Forging Your Own Path Today!